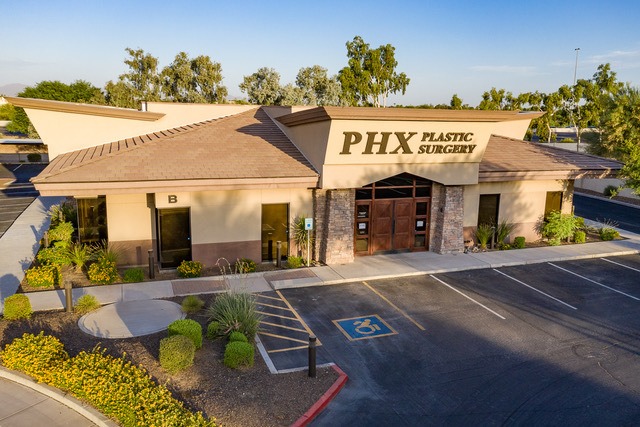 Browse through our reviews and read what our patients have to say.
Went today for a procedure and he did a fantastic job. Went for my hand and I am extremely pleased.

awesome group of people here!!

I had my first meeting with Dr. Johnson today. He was very knowledgeable and the staff was wonderful and welcoming. I'm glad I was referred to him and I will refer others to him as well.

You guys have been a great help and good experience! Thank you guys
Awesome location. Beautiful office. Quality of care is high. Doctor and Jana take the time to listen to my skin issues and what I want. And the staff are really nice and helpful.

Excellent service and knowledgeable surgeon who explains things thoroughly and knows his patients. Would highly recommend Dr. Johnson

A very caring Dr and superb staff!!!

Had a disagreement with my table saw and the saw won. When all said and done i had lost a majority of the tip of my index finger. 3 days later I fount d myself at Phoenix Plastic Surgery. Knowing I had broken the bone I was nervous but everyone was professional, friendly, and calming. So far so good I still have my shorter finger. Thank you doc.
Dr. Johnson is amazing he has done several surgeries on me. He always takes the time to answer any questions that you may have and make sure your comfortable. His work is amazing would highly recommend him.
Dr. Johnson performed surgery on my arm to repair tendons and a severed artery. I cannot recommend Dr. Johnson enough to anyone contemplating a reconstructive/repair surgery. He is thorough, patient, and a true expert in his field. Answered all my questions and concerns I had without me feeling rushed away, and actually gave me a complete rundown of all the possible things going on with my injury, as well as all my options regarding repair. He assured me I would have full use of my hand again, and did a wonderful job on my surgery. I'm a hairstylist, so when I say my livelihood depends on the use of my hands, I truly mean it. Thank you Dr. Johnson!